How do I add additional properties?
Need to submit an appeal request for more properties? With Ownwell's Property Portal, adding additional properties to your account is now easier than ever before.
Step 1: Start by signing in to your account on Ownwell.com and select the "Add Another Property" button at the top of the page.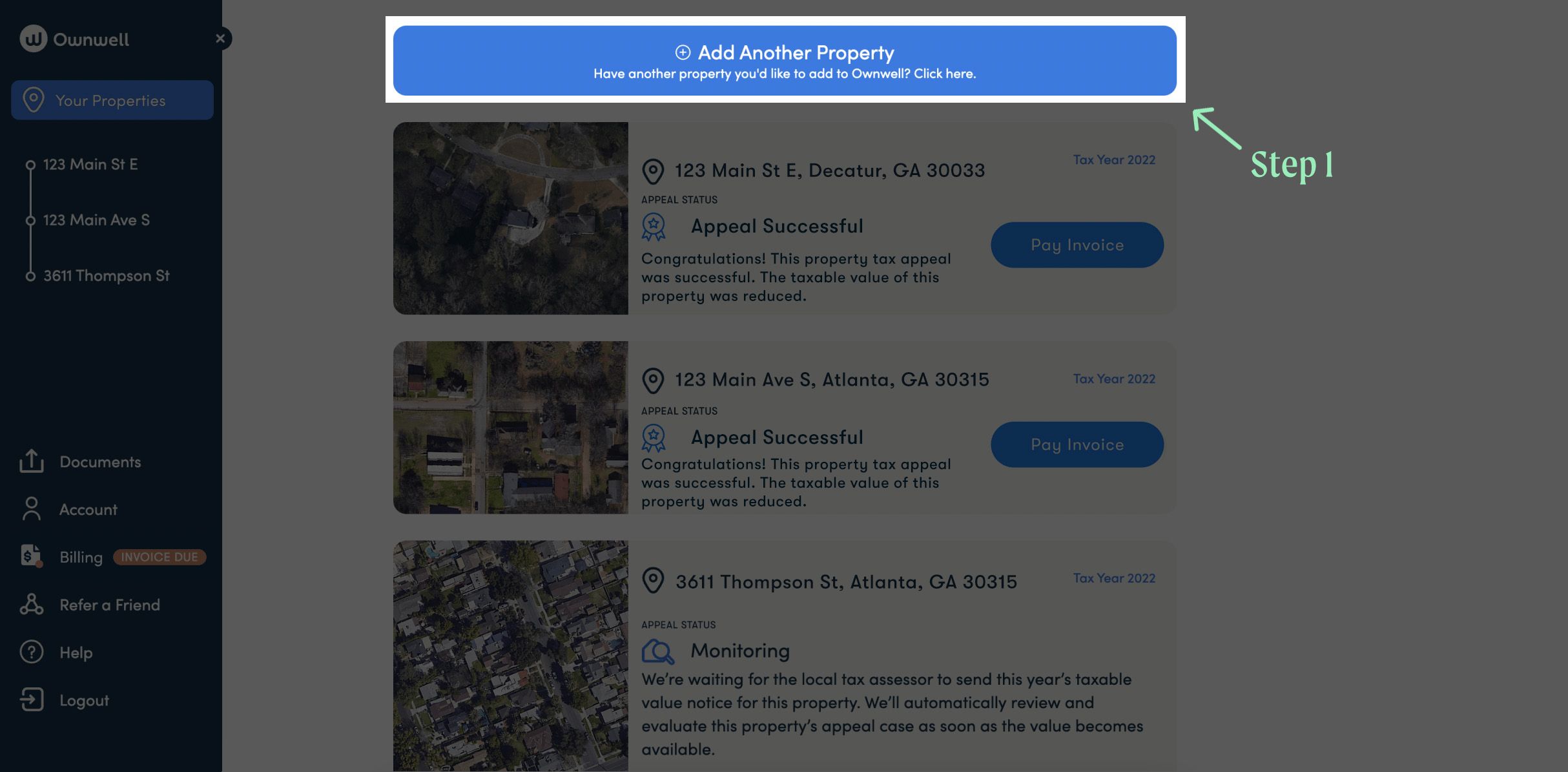 Step 2: Type in the address to the property you would like to add to your account.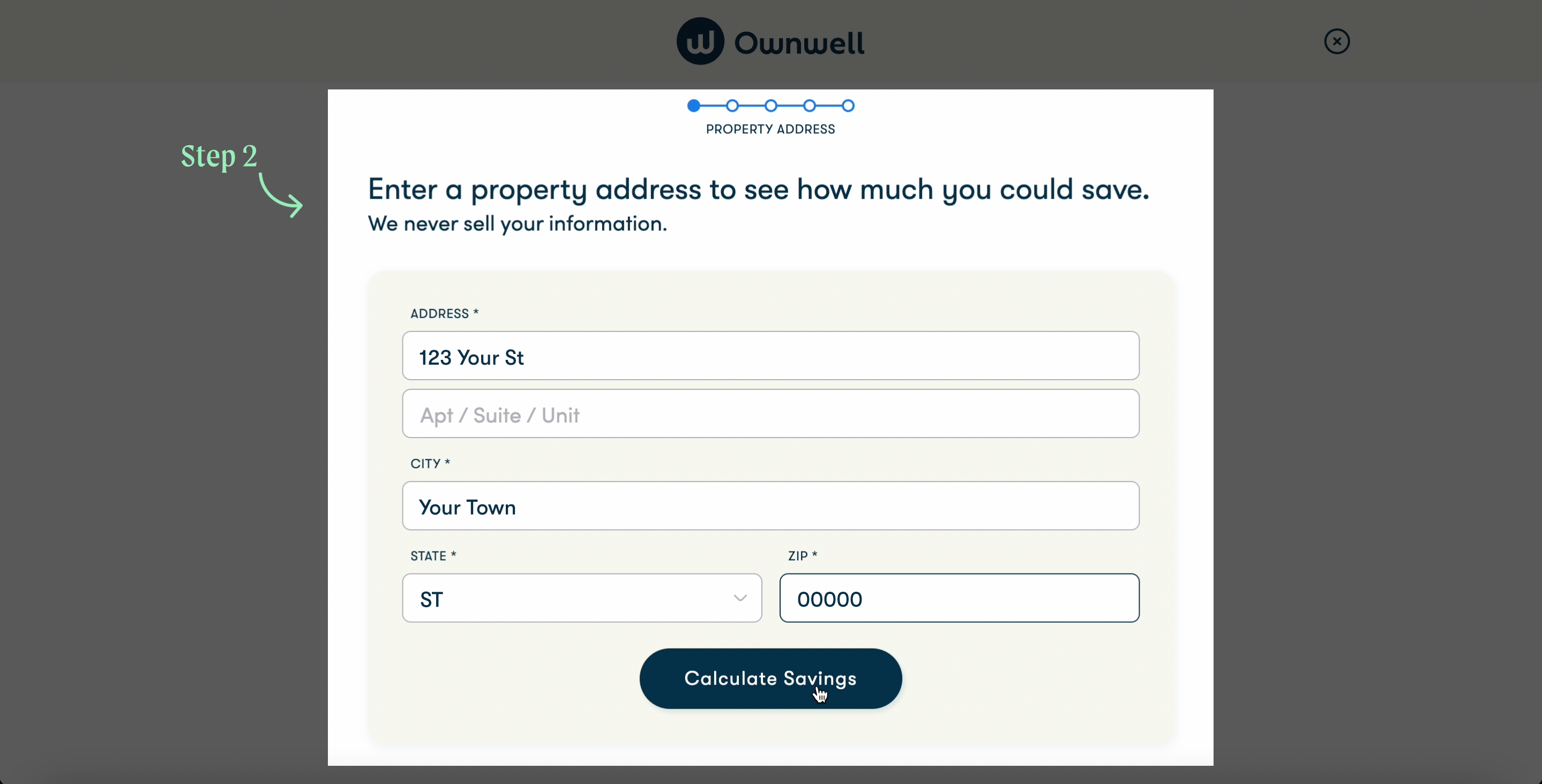 Step 3: Review your savings estimate, and verify the property information that appears is accurate.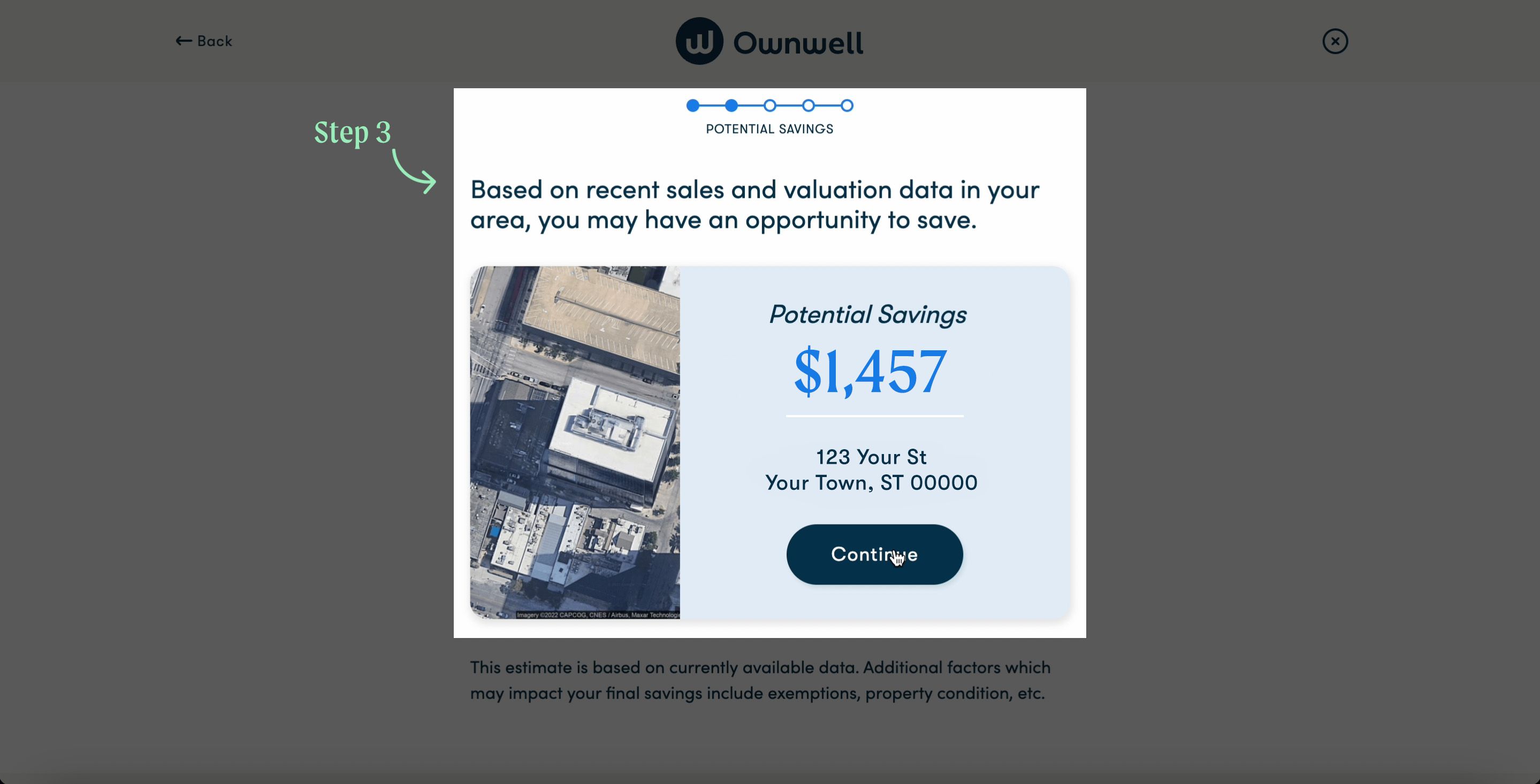 Step 4:Provide property owner details. 
Note: To ensure your appeal is processed accurately and in a timely manner, please provide the owner, trust, or LLC's name as it appears on the property tax bill and county assessor's records.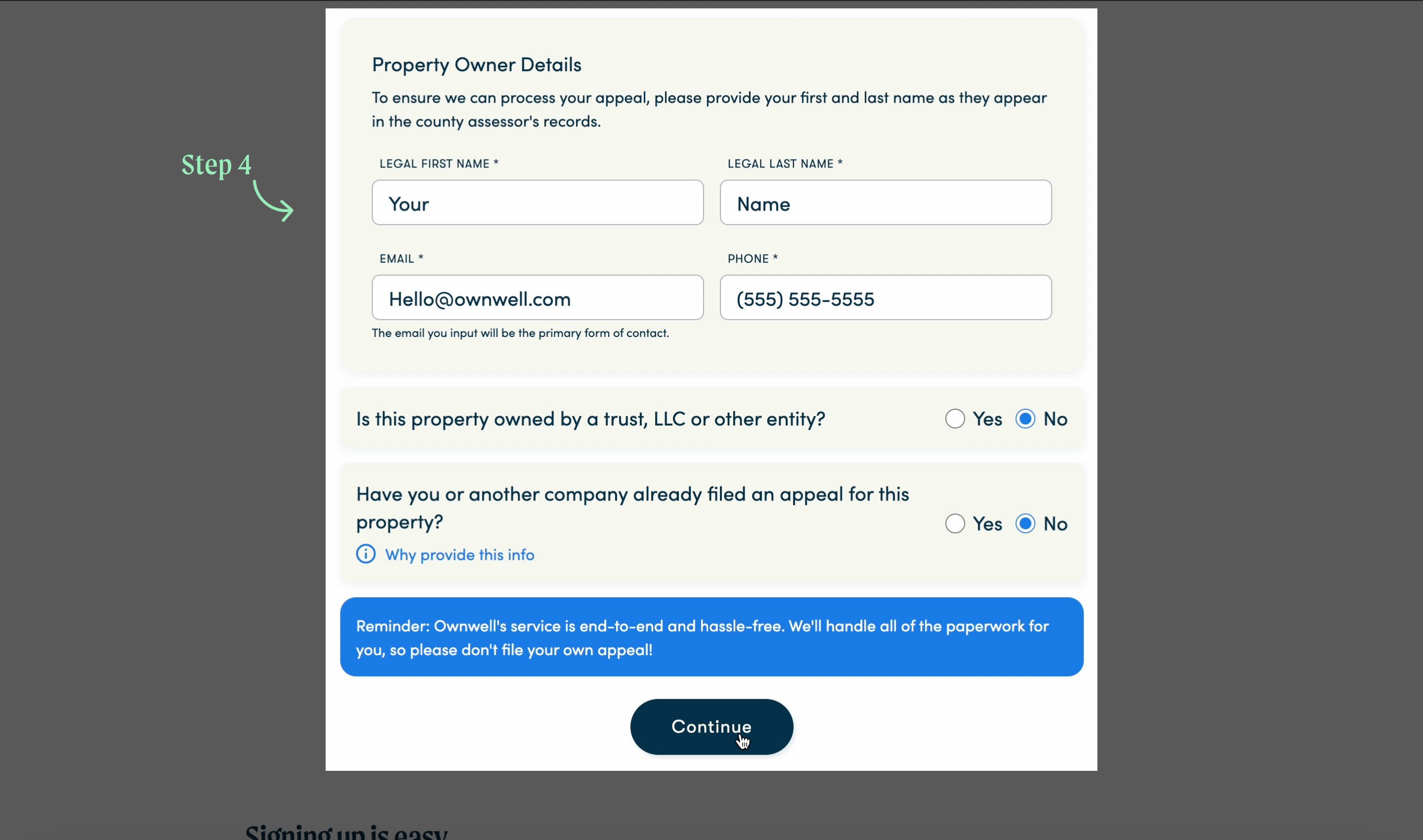 Step 5: Review our service agreement. When you're ready, use the signature box to sign your name and complete sign up. 
Note: If you're using a touchscreen computer, tablet, or mobile phone you can sign using your finger or a stylus. For all other devices, like desktop and laptop computers, hold down the left-click button on your mouse or touchpad and drag the cursor to sign your name.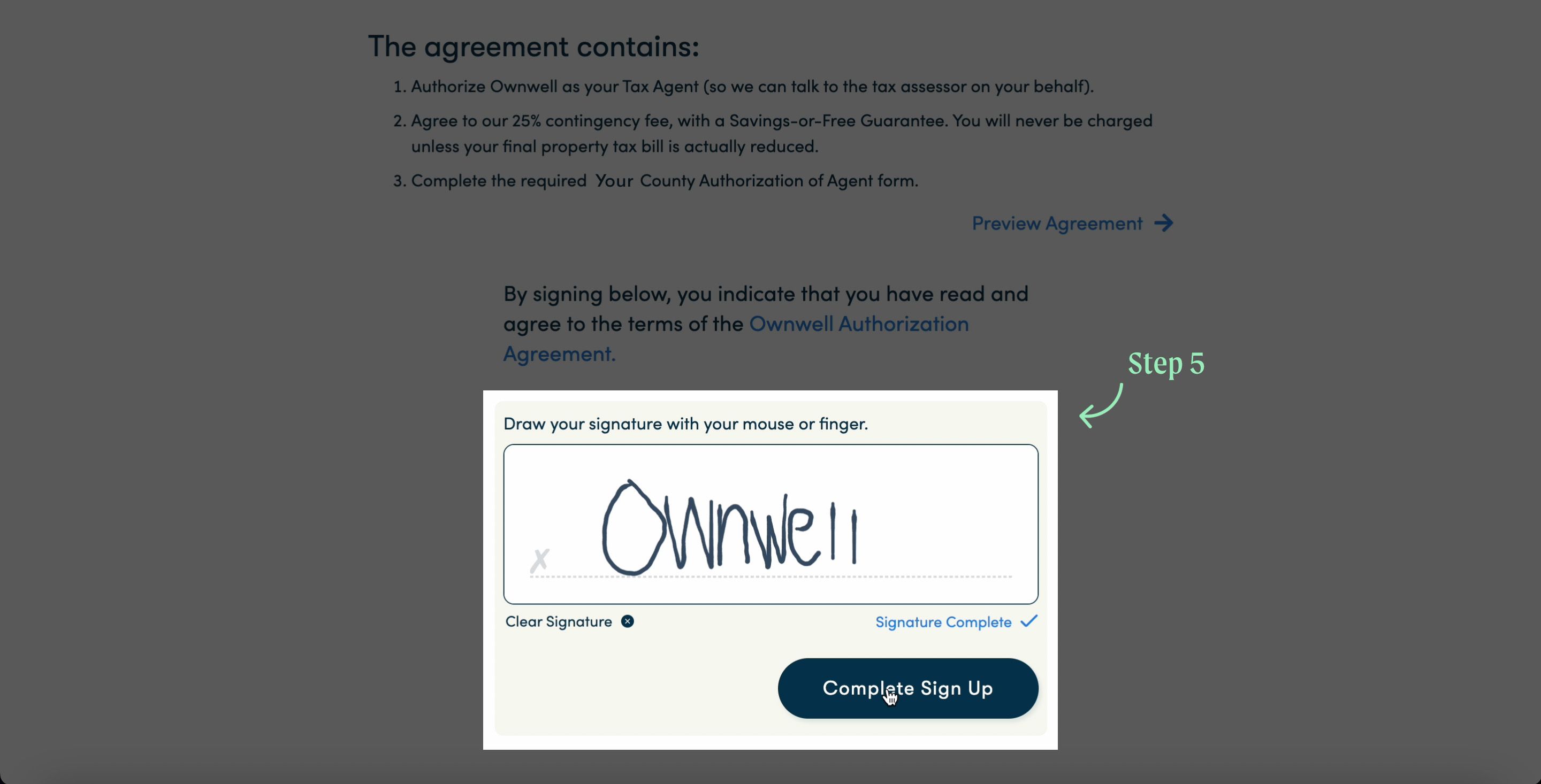 Step 6: Provide additional information about the property to help us earn you more savings.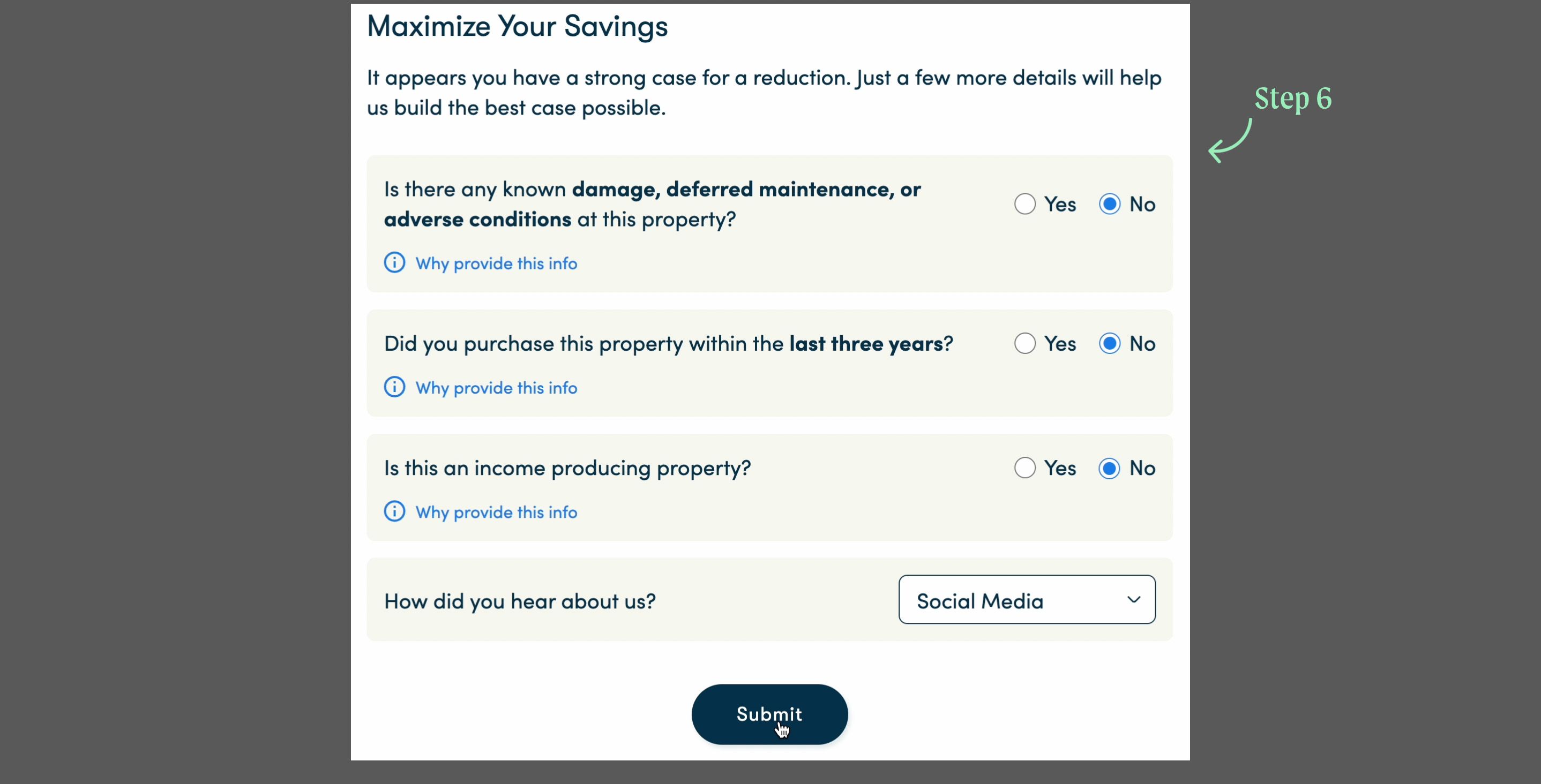 Following submission, return to the Property Portal to confirm that your newly added property appears in the "Your Properties" section.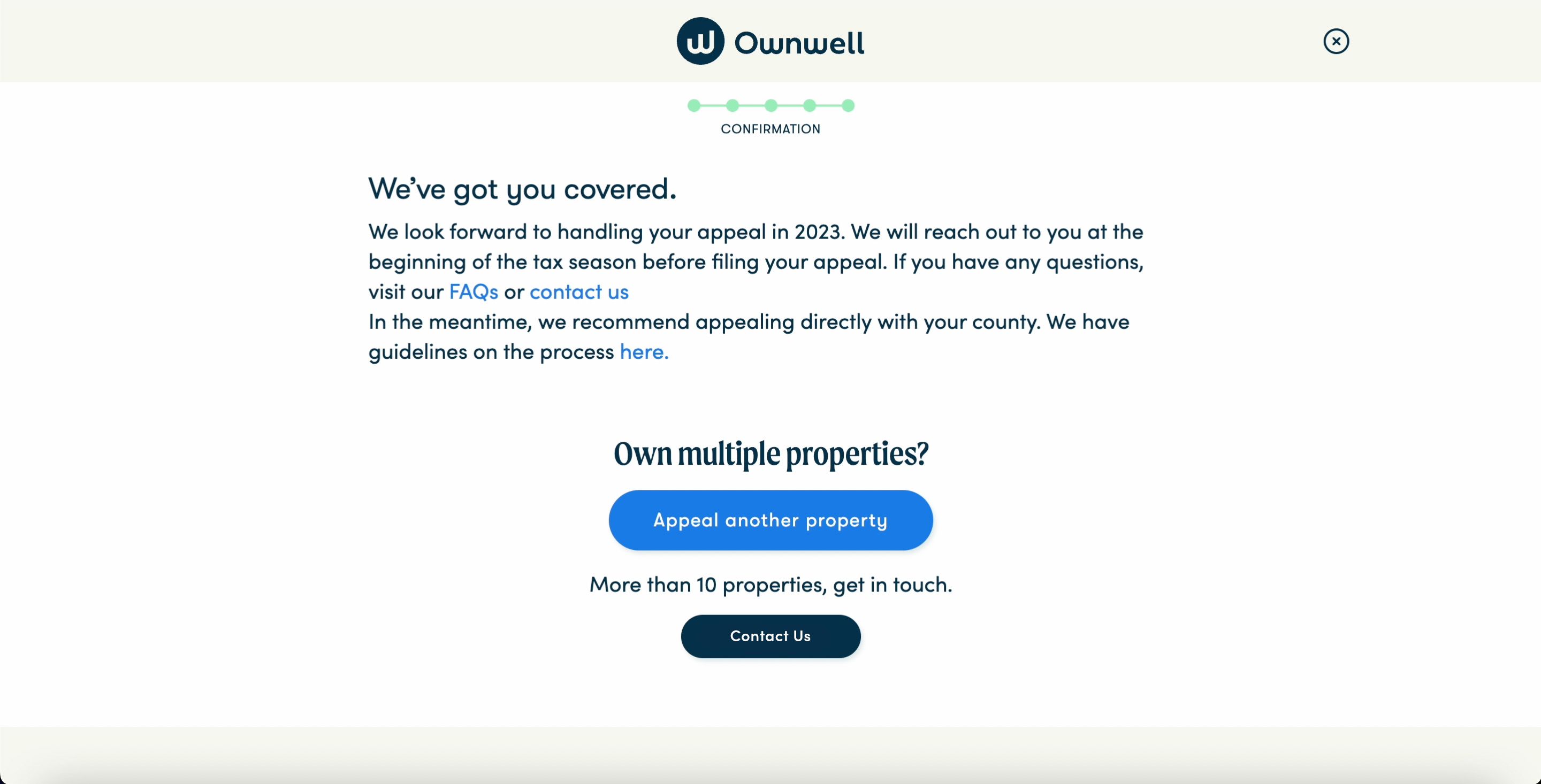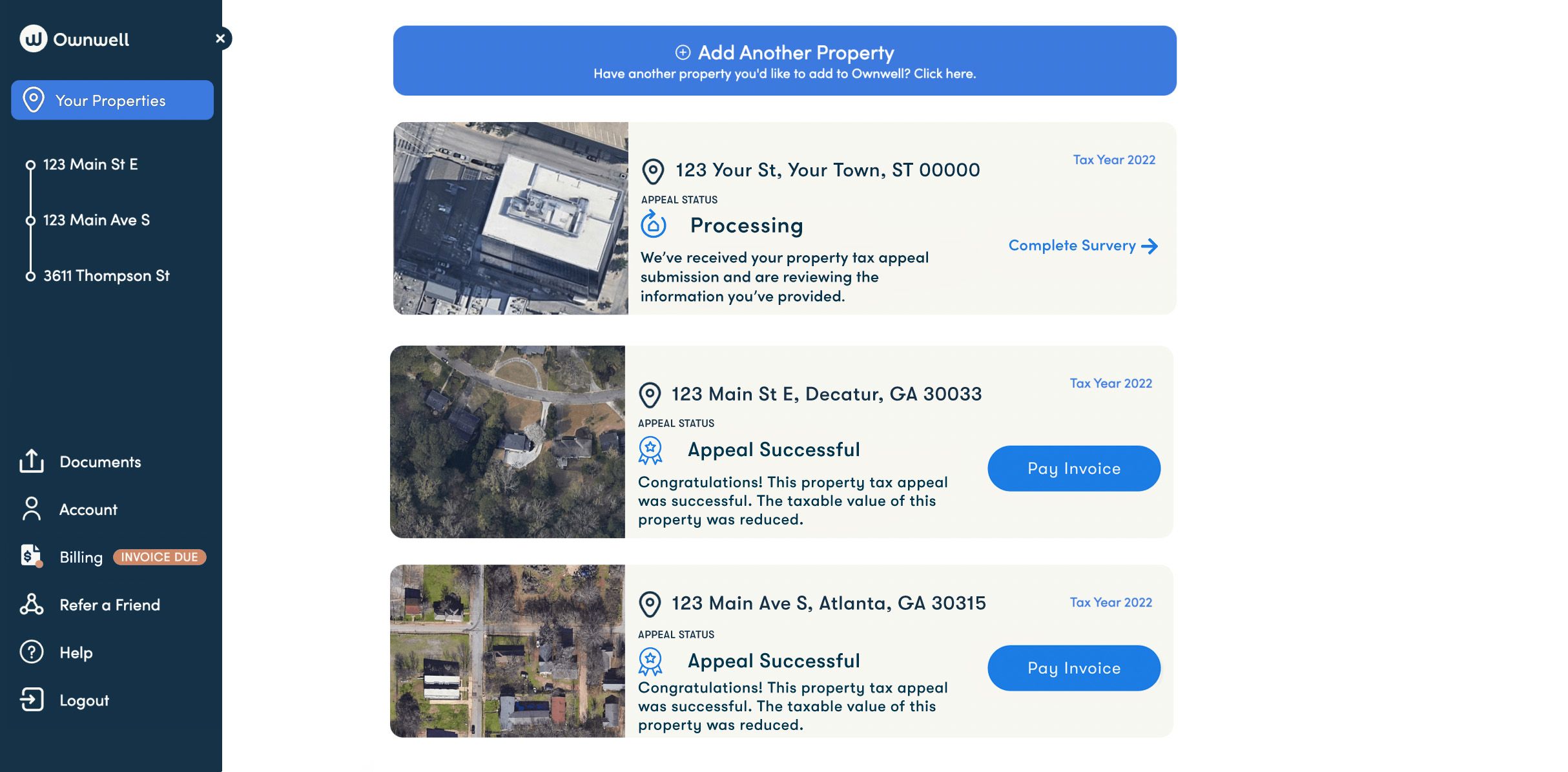 How are savings estimates calculated?